The 2022 Subaru Love Promise Community Commitment Award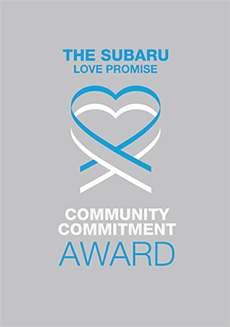 We've been nationally recognized for our dedication to our community and the Subaru Love Promise.
We're honored to receive the 2022 Subaru Love Promise Community Commitment Award. This award nationally recognizes Subaru retailers who are making the world a better place while demonstrating an outstanding commitment to supporting passions and causes in local communities. These efforts are focused in important areas such as the environment, community, health, education, and pets.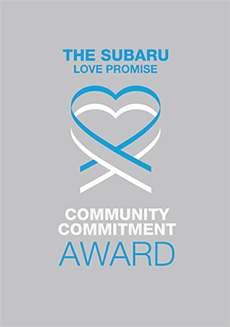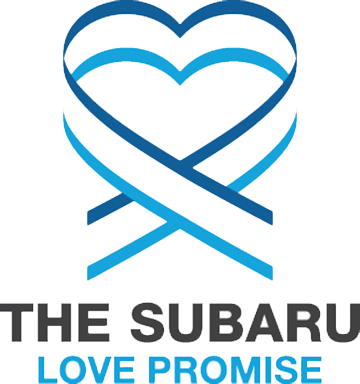 What is the Subaru Love Promise?
Subaru and our retailers believe in making the world a better place and the Subaru Love Promise is our vision of respecting all people. This is our commitment to show love and respect to our customers and to work to make a positive impact in the world.
How is MetroWest Subaru dedicated locally to the Love Promise?
Our Love Promise can be seen in various partnerships with local charities and non-profits. We're grateful for the opportunity, not only to be a part of our community, but to serve it as well.
Natick Community Organic Farm, Lincoln Land Conservation Trust
NSHS Athletics, Newton South High School, Natick High School Cheerleaders, Natick High School After-Prom Party, Newton Free Library
Life is Good Kid's Foundation, The Center for Arts in Natick, Boys & Girls Club MetroWest, OUT MetroWest, Natick Service Council
Natick Police Department, Natick Fire Department, Ethos, BayPath Elder Services
Love Promise Stories from MetroWest Subaru
Subaru and MetroWest Subaru believe in making a positive impact on the communities in which we live and work. We uphold that belief through our Love Promise Community Commitment. Every month, we select inspiring stories from customers and partners from around our area who strive to support our collective commitment and feature them here
MetroWest Subaru sponsors Wayland Dads Annual Golf Tournament and a chance to win a car - Scott W
Wayland Dads is indebted to MetroWest Subaru for the long standing relationship with Wayland Dads through their sponsorship of our Annual Inaugural Golf tournament. MetroWest Subaru is more than just a sponsor, they are an essential partner and a major reason for our tremendous success. In 2018 MetroWest joined Wayland Dads, as a premium sponsor, in the form of our first and only Win a Car with their Hole in One sponsorship. It was only our second year and their sponsorship was a major turning point in propelling us to the success we experience today. In 2018 we started promoting the Win a Car Hole in One promotion and the enrollment and awareness of the golf tourney skyrocketed. Since 2018, MetroWest Subaru has consistently sponsored our now bi-annual golf tournament and therefore continually help us maintain a level of excitement with the tournaments. Most importantly, MetroWest has helped Wayland Dads raise thousands of dollars for numerous families in need and children's programs within our community. Thank you so much for your outstanding support! Wayland Dads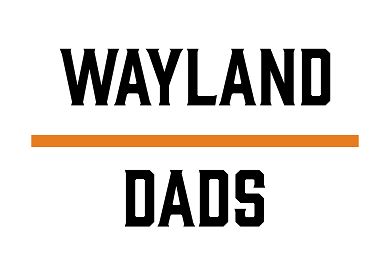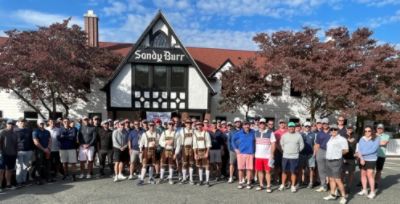 ---
MetroWest Subaru feeds the Natick Community and keeps neighbors in their homes! - Daniel S
MetroWest Subaru has been a tremendous supporter of the Natick Service Council. Natick Service Council is an independent, non-profit organization that connects, engages and collaborates with the community to support Natick neighbors who are experiencing hardship or economic uncertainty. Through their support of our 60th Anniversary Jubilee as well as the Subaru Share the Love Event, MetroWest Subaru has empowered the Service Council to keep over 100 of our neighbors in their homes through rent and utility assistance. MetroWest Subaru has also fed hundreds of families in town through their generosity. VJ and team exemplify our motto of "Neighbors helping Neighbors." We could not do what we do in our community without our friends at MetroWest Subaru!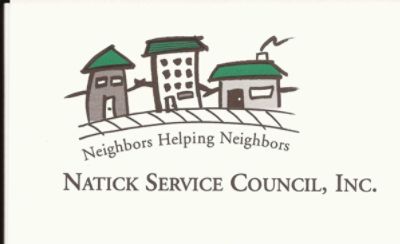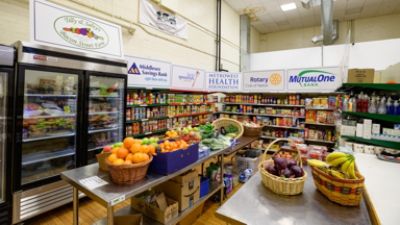 ---
MetroWest Subaru supports Natick Soccer Club and the Cochituate Rail Trail - Gary P
I have been involved in two community-based organizations in Natick for years. I was very active in the Natick Soccer Club for 15 years, and Metrowest Subaru was one of the most generous supporters of our annual tournament. Not only were they generous, they were always a pleasure to work with. They would pay for the sponsorship of the following year's tournament right after the current year's tournament ended. I also was the person that coordinated them bringing cars to be displayed at one of the venues, and they were all such nice people to coordinate with. I am now an officer (President last year) of the Board of Directors of the Friends of Natick Trails. I have been dealing with VJ regularly to coordinate their recent sponsorship of one of our lookout areas along the Cochituate Rail Trail (CRT). The sponsorship will go toward maintenance and upgrades to the trail, and we are so thankful. The best part however, has again been about the coordination with the people at Metrowest Subaru. VJ has been incredibly easy to deal with, and we look forward to future conversations about possible teaming on some events on the CRT or other trails around town!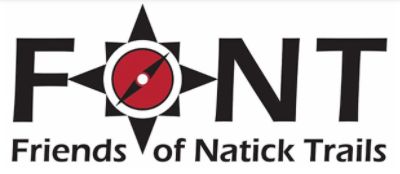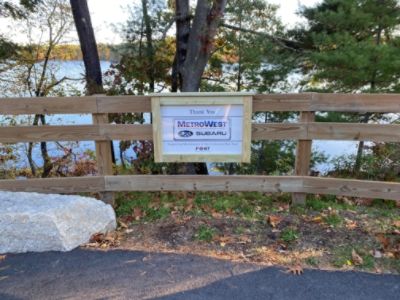 ---
Metrowest Subaru helps support the safety and rescue teams on Lake Winnipesaukee - Kara B
On October 11, 2022 the Mark O'Connell Foundation for Lake Winnipesaukee Safety held its annual Dave Crosier and Mark O'Connell Golf Classic at Wedgewood Pines Country Club in Stow, Massachusetts. The foundation was created in memory of Dave and Mark after their tragic deaths at the 2017 Great Meredith Fishing Derby on Lake Winnipesaukee. Since then, the foundation had donated many essential safety and rescue equipment to the lakes region safety and rescue teams. Previous donations include a hovercraft, helmet communication system, lifejackets, FLIR camera, drone camera, airboat trailer among other items. The 2022 Golf Classic attracted over 100 participants. Metrowest Subaru generously donated a hole in one competition featuring a Subaru during our tournament. Having the chance to win a car brings the next level of excitement to the golfers participating in the tournament. With the help of Metrowest Subaru we were able to raise $15,000 for the foundation, which will directly benefit the safety and rescue teams on Lake Winnipesaukee.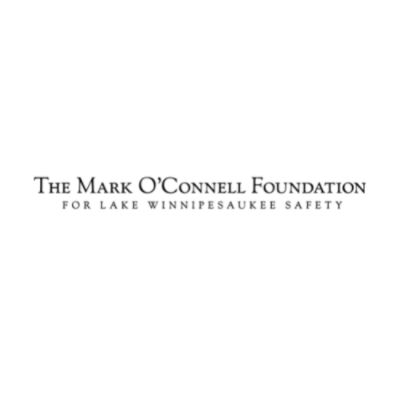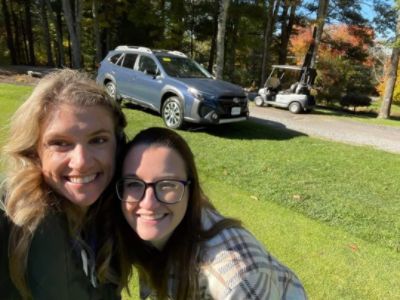 ---
Natick Fall Classic Partnership - Scott T
Metrowest Subaru has been an incredible partner to Natick Soccer for many years. This year marked the 40th year of our tournament and we could not have done it without the support of Metrowest Subaru. The tournament hosted close to 250 teams from all over New England and provides funding for Natick Soccer Club to give back to our community through scholarships, field improvements and making sure that anyone that wants to play soccer in Natick has the opportunity to. Thank you Metrowest Subaru!!!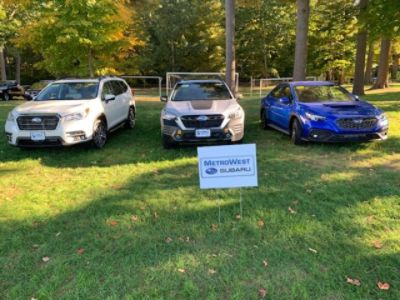 ---
Dedication On and Off the Court - Laura T
MetroWest Subaru steps up ever year for the Boys & Girls Clubs of MetroWest's Youth Basketball League. Every year, BGCMW seeks sponsors for our basketball league, but it's more than just sending a check and sponsoring a team. BGCMW partners with these sponsors to help youth be team players on and off the court. A sponsorship of the Youth Basketball League is an investment in three things: youth learning the skills of the game of basketball; youth building the social emotional skills that they need to be successful in life - such as winning and losing graciously and being a good team player; and most importantly, supporting youth as they build the confidence they need to live their great future. MetroWest Subaru never hesitates to support our community's youth and for that, we are extremely grateful.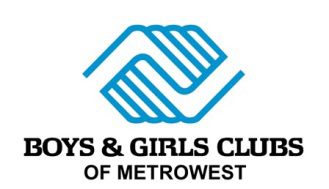 ---
MassBay Community College Receives Donation from MetroWest Subaru - Elizabeth C
MassBay Community College has received the first vehicle donation ever given to its new general studies automotive technology program, a van from MetroWest Subaru of Natick. The new General Studies Automotive Technology program is designed to provide students with training from entry-level through advanced-level technical education on multiple vehicle makes and models. "We are extremely grateful to MetroWest Subaru for the support for our new general automotive technology program by providing students the opportunity to train on a vehicle they will most likely work on in their careers," said MassBay Automotive Technology Dean David Protano. "Our program allows students interested in a career at an independent repair facility, auto dealership or in opening their own auto repair shop, so a donation like this one is a big help to us. In return, we know this program will train students on a wide range of vehicles and help provide the much-needed support and relief to the growing demand for automotive technicians nationwide." The MassBay general automotive studies program is certified by the ASE Education Foundation (ASEEF) in all eight major performance areas and is in addition to MassBay's Automotive Technology education already offered at the College. MassBay's Automotive Technology Division is the premier automotive training center in the New England region, offering programs sponsored by four major automotive brands; BMW, Toyota/ Lexus, General Motors, and Chrysler (including JEEP/ Fiat/ Dodge/ Ram/ Alfa Romeo). All manufacture-supported programs provide students with in-depth, product-specific automotive technology training. Students train on the newest cars using state-of-the-art diagnostic equipment. All programs have a hands-on paid co-op component, enabling students to learn in a professional setting while earning money and college credit simultaneously. MassBay's automotive programs have a 99% placement rate of graduates into full-time jobs. "MetroWest Subura understands local automotive technology programs are the future of our business," said General Manager of MetroWest Subaru, VJ Donnelly. "Giving back to our community partners with donations like this is not only important to students, but it's also vital to our Subaru clients. If you can't fix them, you can't sell them. We want to ensure we have a strong pipeline of well-trained technicians." The MassBay General Studies Automotive Technology program includes academics, automotive lectures, hands-on laboratory instruction focusing on all automotive systems, and a co-op program through an approved independent repair facility or dealership service department. Providing a fundamental understanding of a variety of makes and models of vehicles, the general studies auto program presents students with the unique opportunity to expand their training to include multiple manufactures and hybrid and electric vehicles. When students complete the program, they graduate from MassBay with an Associate in Science Degree in General Studies: Automotive Technology. "It's great to have this van to work on in class, giving us a variety of vehicles to learn on," said MassBay general studies automotive technology student Ryan Moran, of Medway, MA. "I'm a novice to the auto tech world, but I'm enjoying the range of cars and trucks to train with. The real-world experience in the classroom, especially dealing with vehicles that have been exposed to the New England weather, is extremely important to becoming a good auto technician."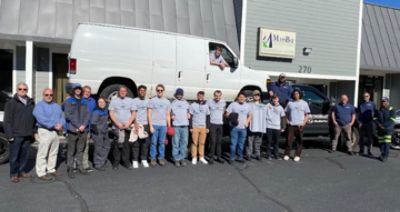 ---
MetroWest Subaru Shares the Love with Meals on Wheels of BayPath Elder Services and Springwell - Allison P
A huge thank you to MetroWest Subaru for another year of partnership in the Share the Love Event fundraiser. Your generous promotion and hard work selling cars helped BayPath raise almost $4,000 to support our winter emergency meal program. Because of your support, we are able to provide balanced nutrition to the 700 homebound seniors we feed each week - even on days when winter weather keeps our volunteers off the road. This was BayPath Elder Services' fifth year of partnership with Metrowest Subaru, and our last, as we recently merged with Springwell, an agency with a similar mission. Every end brings new beginnings, though, and we look forward to partnering with you again next year, as Springwell Meals on Wheels.
---
Grateful for Pet Therapy Support at NWH! - Lauren D
Newton-Wellesley Hospital (NWH) sincerely thanks MetroWest Subaru for their meaningful support of our new pet therapy program! Pet therapy has been shown to effectively reduce stress for patients and their families while in a healthcare environment, leading to better patient experiences and improved treatment outcomes. Thanks to MetroWest Subaru's generous gift of $20,000, NWH welcomed our new facility dog, Buddy, to the hospital in May 2022. Facility dogs are full-time employees of a hospital and receive more specialized training than typical volunteer pet therapy animals, resulting in enhanced benefits for patients and staff members – such as the dog's more targeted participation in therapies or treatment. We are proud to be the first hospital in the Mass General Brigham system to hire a facility dog and we look forward to Buddy becoming a special and important part of the NWH community.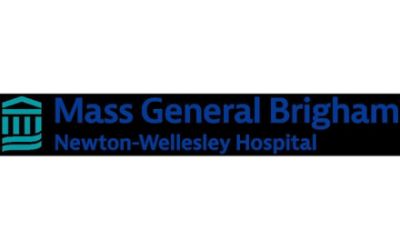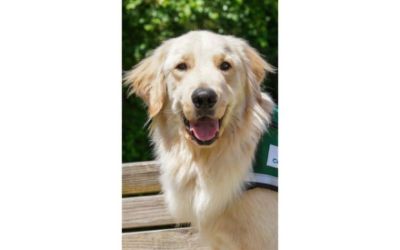 ---
Thanks for making time to help Meals on Wheels - Allison P
BayPath Elder Services' Meals on Wheels program would like to thank General Manager, VJ Donnelly, who is in his fourth year as a weekly meal delivery volunteer. VJ began delivering meals after BayPath partnered with MetroWest Subaru for the annual Share the Love Event fundraiser which runs from November to January each year. As he learned more about the program, he decided that he wanted to help us out year-round and went through training to become a volunteer. Periodically, he has brought other MetroWest Subaru staff to help him on the route and learn about the program they support during Share the Love each year. Like all our volunteers, VJ provides more than a meal: each meal delivery is a wellbeing check and a social contact for the seniors on his route. He has been steadfast in this commitment throughout the COVID pandemic, and we really appreciate it. Here's to another four years, VJ!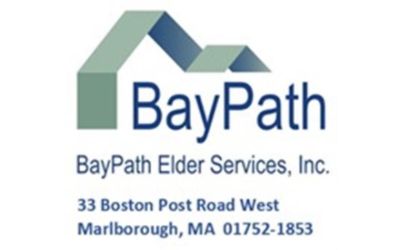 ---