The 2023 Subaru Love Promise Customer and Community Commitment Award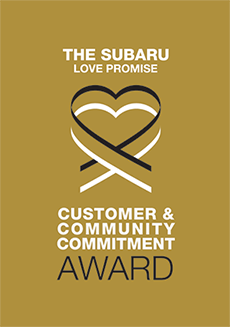 We've been nationally recognized for our dedication to our customers, our community, and the Subaru Love Promise.
We're honored to receive the 2023 Subaru Love Promise Customer and Community Commitment Award. This award nationally recognizes elite Subaru retailers who provide an exceptional customer experience at every interaction with Subaru. These retailers have also demonstrated an outstanding commitment to supporting passions and causes in their local communities in important areas such as the environment, community, health, education, and pets.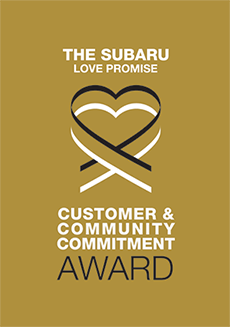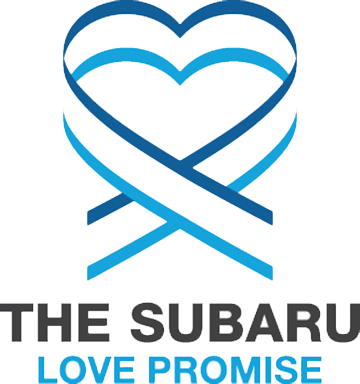 What is the Subaru Love Promise?
Subaru and our retailers believe in making the world a better place and the Subaru Love Promise is our vision of respecting all people. This is our commitment to show love and respect to our customers and to work to make a positive impact in the world.
How is MetroWest Subaru dedicated locally to the Love Promise?
Our Love Promise can be seen in various partnerships with local charities and non-profits. We're grateful for the opportunity, not only to be a part of our community, but to serve it as well.
Natick Community Organic Farm, Lincoln Land Conservation Trust
NSHS Athletics, Newton South High School, Natick High School Cheerleaders, Natick High School After-Prom Party, Newton Free Library
Life is Good Kid's Foundation, The Center for Arts in Natick, Boys & Girls Club MetroWest, OUT MetroWest, Natick Service Council
Natick Police Department, Natick Fire Department, Ethos, BayPath Elder Services
Love Promise Stories from MetroWest Subaru
Subaru and MetroWest Subaru believe in making a positive impact on the communities in which we live and work. We uphold that belief through our Love Promise Community Commitment. Every month, we select inspiring stories from customers and partners from around our area who strive to support our collective commitment and feature them here
We are passing on our sales knowledge to our future drivers! - VJ D
Our friends from Boston Collegiate Carter school in Dorchester reached out to us to help with their Quantitative Reasoning course. The mission of Boston Collegiate Charter School is simple yet ambitious: to prepare each student for college. We have worked with them a few times in the last eight years to help prepare them for part of life, buying a car. Part of the course is learning how to buy or lease a car. There isn't a better partner to help than us at MetroWest Subaru. We fielded an email and got to work on finding a time that worked for everyone, especially the students. Our General Sales Manager, Chris, was a teacher, and he jumped at the opportunity to help these excellent high school students learn a new skill. He came in a few hours before we opened and zoomed in with the class at 7:30 AM. The kids asked many questions. Can you buy a car with no money down? How do you pay for a car? What is the safety of a vehicle? What is a lease? Is leasing or buying a car better, given the market conditions? How do you finance a car? Do you need a license to buy a car? We reminded them that you needed insurance for a car, and that it takes good credit to get the best rates. Chris let them know how important it is to do their research and make sure it's the best fit for their needs and budget. We think everyone learned from this exercise, including us. We love helping BCCS and will be willing to help any other time we get a chance.
---
Subaru Loves to Help - VJ D
YES! YES! YES! Our extraordinary partner Family Promise Metrowest is already putting our sock and bonus blanket donation for #SubaruLovesToHelp to great use. Family Coach Eliz Portal distributed some of our donations from MetroWest Subaru to one of their partnering organizations, the Brazilian-American Center (BRACE). We are always so impressed by their incredible commitment to making our community a better place for everyone. We made sure we got our socks deliveries done ASAP to ensure they were put to great use.

---
Today was an ELECTRIFYING Meals On Wheels delivery. - VJ D
Today was exhilarating as we set out to deliver Meals On Wheels in a new Fully Electric Subaru Solterra. We deliver MOW weekly in the Westborough community for our 6-year partner Springwell. We arrived at the Westborough Senior Center, and it didn't take long to be noticed. When we entered the kitchen, Lori asked if we were driving a new car and if it was electric. Well, the questions didn't stop there. The next volunteer asked if I was driving a new electric Subaru. We all chatted about the EV while prepping the meal bags for departure. Some questions were how does it go, and is it fast? Lori even asked if we wanted a picture taken on the way out. We took her up on that offer and even took a few more. We were off to deliver 12 meals to 12 community members who enjoyed a little extra help and a hot meal for lunch. The service takes a little of the daily burden off on an already challenging day. Here's where the question continued. Conversations about the car sparked ;) up about where to charge the EV and how great it looked. Five of our 12 stops now know a little more about EVs, infrastructure, and Subaru. One caregiver we parked next to was driving a white Impreza by chance. She made it very clear she loved her Impreza and wasn't making the switch. We finished our deliveries with a big smile and plenty of juice to get home. We never expected such a significant impact from one car, delivery, and the donation of a few hours would have. IT WAS ELECTRIC!!!!

---
We support TCAN Center for Arts in Natick with a $5000 dollar donation. - VJ D
TCAN provides a cultural center to the MetroWest Boston region, where national and emerging artists present performances, literary events, and art exhibitions in an environment that brings together individuals and families, children, and seniors. In addition, classes in music and theatre are held for students of all ages. We believe the arts are essential to a complete human experience and to the creation of a vibrant, healthy community. TCAN serves the MetroWest region by increasing opportunities to experience, participate in, and learn about the arts. To this end, TCAN strives to present arts programs of the highest standard available to everyone. TCAN dedicates its resources to providing community access to diverse arts programs, reducing barriers to attendance, and building appreciation through arts education. We LOVE supporting our community in many different ways. Helping TCAN with a financial donation to better the education and entertainment of our wonderful community is essential to MetroWest Subaru. We know our $5000 dollar donation will reach further and spread more LOVE than we can imagine. In addition, TCAN will upgrade some of its camera systems for better digital viewing.
---
Help and a home for Lily! - Chris S
We have been partners with our friends at Save A Dog in Sudbury since 2018. We recently got a note from them to let us know how our most recent donation of $3100 has positively impacted our community of 4-legged members. Our contribution has helped special needs animals such as Lily, a beautiful 3-year-old Chocolate Lab whose family had to give her up. She was hospitalized for pneumonia, and her veterinary bill was over $4000. Fortunately, Lily has recovered well and has just been adopted. She is so ready to be living her life in a new forever home. Thanks to our Subaru Loves Pets donation, they were to provide little extra care to animals in need, and our generosity is saving lives!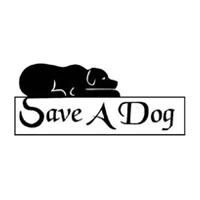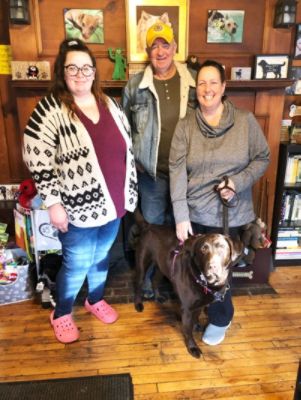 ---
Family Promise Metrowest Shelter Support Coordinated by Dover Church/St.MarysHolliston - Michael K
We officially became certified volunteers for Family Promise after completing our hour-long orientation class this week. We were trying to find a volunteer slot and reached out to Paula, our 1-year partner at Family Promise Metrowest. She let us know that The Dover Church and St. Mary's Church in Holliston have primary responsibility for filling volunteer slots this week. Also, most slots were full, but they needed Stop and Shop gift cards. We have some extra gift cards for Stop and Shop from the holidays. It couldn't have worked better. Michael Koster, our service director, and I jumped to action and drove to Family Promise in Natick with three $25 gift cards.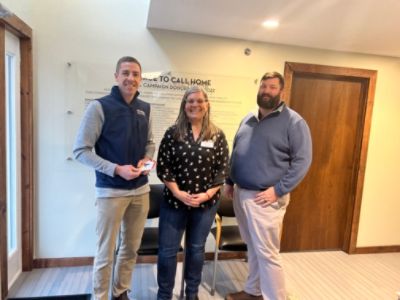 ---
A day at the Natick Service Council food pantry. - VJ D
Today the team at MetroWest Subaru took three hours out of the day-to-day busy retail environment. Instead, we slowed down and went to the Natick Service Council's food pantry to volunteer our time to help ten families in the Natick area community. We have worked with Dan, Kelsey, and NSC's team for four years. Each family gets a ten-minute time slot to do the shopping they need. There are zero charges, and these goods supply some families for up to a month. We help make the best use of that time by assisting however we can. Some of our conversations were geared toward healthy choices, and some were about the one client's dog being the talk of the town. We help make sure produce bags are ready and inform clients how much of each item can be taken for a particular size family. Additionally, we stocked shelves, broke down boxes, double-bagged groceries, made recommendations, refilled freezers/coolers, and gave out smiles. We even got a surprise bonus from one volunteer. She mentioned she wanted to work with Meals On Wheels. We used our partner connections and linked her up with Springwell. Springwell is our partner for our deliveries of MOW. They are now connected and hopefully adding a new driver to help those in need of a hot meal. We continue to be amazed by the incredible work The Natick Service Council does for those who need a little extra help for one reason or another. Thank you for letting us be a part of your organization.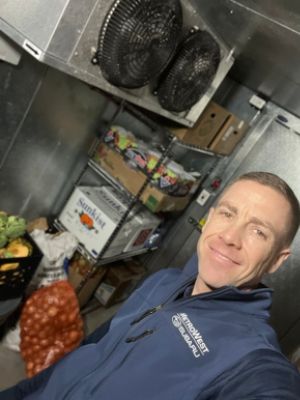 ---
MetroWest Subaru Supports The Center for Arts in Natick (TCAN) – Ariana C - Ariana C
The Center for Arts in Natick (TCAN) is incredibly grateful to MetroWest Subaru who is one of TCAN's primary corporate sponsors and have supported our organization generously since 2009. Contributions from MetroWest Subaru and the MetroWest Subaru "Share the Love" campaigns have underwritten hundreds of shows, operating costs, special events, and vital capital projects throughout the years. During the pandemic, MetroWest Subaru provided TCAN with a significant anchor gift that enabled us to purchase state-of-the-art live streaming video equipment so we could continue to present shows during the national closure of all performing arts venues. This gift allowed TCAN to stay connected with our audience and continue to provide community access to mainstage music events even when our venue was closed. We couldn't be more thankful to MetroWest Subaru for their ongoing support to ensure that TCAN remains the premier performing arts center to the MetroWest Boston region and present performances by national touring acts, emerging artists, family and educational programs and movie screenings.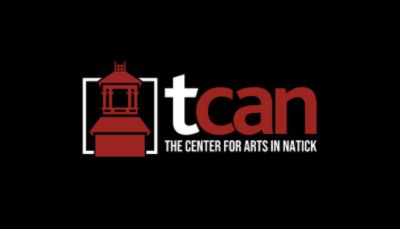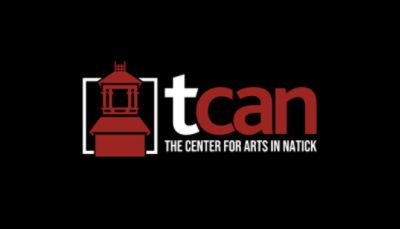 ---
MetroWest Subaru supports the Alzheimer's Association through The Longest Day - Meghan O
VJ and MetroWest Subaru have been supporting the Alzheimer's Association MA/NH Chapter through our do-it-yourself fundraising event called The Longest Day. For over three years, they have collectively raised $3,800 through a day of collecting donations and raising awareness. We are grateful and proud to be working with MetroWest Subaru and for all the work they do to help advance our mission to a world without Alzheimer's and all other dementia.
---
Share the Love Inspires Year-Round Gift of Time and Service - Beth S
VJ Donnelly of Westborough first learned about the local Meals on Wheels program run by BayPath Elder Services through his work at MetroWest Subaru in Natick. When he joined the company, he took the lead to make Subaru of America's annual Subaru Share the Love Event as successful as possible. Through the Subaru Share the Love Event, Subaru of America donates $250 for each new Subaru vehicle purchased or leased at participating retailers between November 17 and January 3 to a charity chosen by the buyer from a list of several community partners including Meals on Wheels. Donnelly became well acquainted with Meals on Wheels while collaborating with Allison Park, Nutrition Supervisor at BayPath Elder Services on the Subaru Share the Love Event. In July of this year, BayPath became known as Springwell when BayPath and Springwell merged to broaden their geographic coverage and service offerings to older adults in need. One year when the Subaru Share the Love Event ended in January, Donnelly didn't want to say goodbye to Meals on Wheels until November, and he asked about ways to volunteer. There was a home delivered meals route available in Westborough and Donnelly has been delivering meals weekly for six years so far. "Meals on Wheels is important to MetroWest Subaru, and it is important to me personally. MetroWest Subaru takes its commitment to supporting causes in the local community very seriously and for me, delivering meals is a concrete way I can make a difference in the community where I live and am raising my children," notes Donnelly. Over the years, Donnelly has gotten to know the meal recipients on his route. "Each person greets me and many of them enjoy chatting for a minute when I bring their meal. Mary is always happy and asks me about my kids and the automotive industry. I have gotten to know each person's demeanor so I can often tell if something is not going well in their day. When I asked Lisa one day how everything was going, she seemed rattled and commented that she was afraid her identity had been stolen when she shared some information on her computer. I asked if she had called her bank and when she said no, I convinced her to call them. The next week she let me know that the bank was working with her to help straighten everything out. Ruth often asks to see photos of my four children. I didn't really know if they cared who brought their meals until after I was away for a few weeks, they all welcomed me back warmly and told me how much they missed me. In addition to the nutritious meal, I believe this social interaction is important for these older adults and I am happy I can talk briefly with them each week." The local Meals on Wheels program run by Springwell serves twenty communities in the area. If you know someone who would benefit from home delivered meals, learn more here. The program always needs more drivers to help deliver over 500,000 meals annually. There are volunteer and staff driving positions available. If you can help deliver meals, please contact us at 617-926-4100 or 508-573-7200.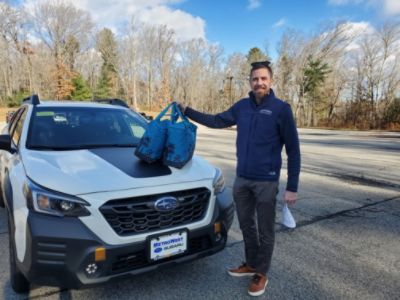 ---