The 2022 Subaru Love Promise Community Commitment Award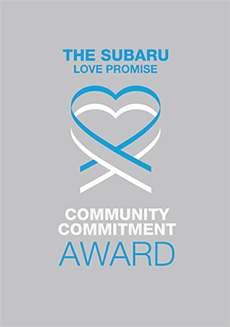 We've been nationally recognized for our dedication to our community and the Subaru Love Promise.
We're honored to receive the 2022 Subaru Love Promise Community Commitment Award. This award nationally recognizes Subaru retailers who are making the world a better place while demonstrating an outstanding commitment to supporting passions and causes in local communities. These efforts are focused in important areas such as the environment, community, health, education, and pets.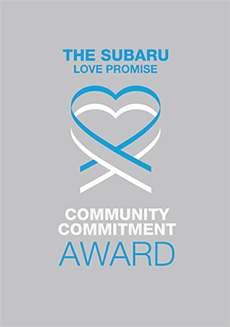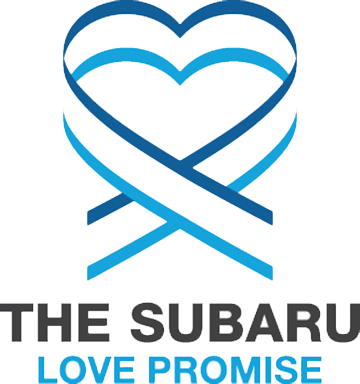 What is the Subaru Love Promise?
Subaru and our retailers believe in making the world a better place and the Subaru Love Promise is our vision of respecting all people. This is our commitment to show love and respect to our customers and to work to make a positive impact in the world.
How is MetroWest Subaru dedicated locally to the Love Promise?
Our Love Promise can be seen in various partnerships with local charities and non-profits. We're grateful for the opportunity, not only to be a part of our community, but to serve it as well.
Natick Community Organic Farm, Lincoln Land Conservation Trust
NSHS Athletics, Newton South High School, Natick High School Cheerleaders, Natick High School After-Prom Party, Newton Free Library
Life is Good Kid's Foundation, The Center for Arts in Natick, Boys & Girls Club MetroWest, OUT MetroWest, Natick Service Council
Natick Police Department, Natick Fire Department, Ethos, BayPath Elder Services
Love Promise Stories from MetroWest Subaru
Subaru and MetroWest Subaru believe in making a positive impact on the communities in which we live and work. We uphold that belief through our Love Promise Community Commitment. Every month, we select inspiring stories from customers and partners from around our area who strive to support our collective commitment and feature them here
MetroWest Subaru Shares the Love with Meals on Wheels of BayPath Elder Services and Springwell - Allison P
A huge thank you to MetroWest Subaru for another year of partnership in the Share the Love Event fundraiser. Your generous promotion and hard work selling cars helped BayPath raise almost $4,000 to support our winter emergency meal program. Because of your support, we are able to provide balanced nutrition to the 700 homebound seniors we feed each week - even on days when winter weather keeps our volunteers off the road. This was BayPath Elder Services' fifth year of partnership with Metrowest Subaru, and our last, as we recently merged with Springwell, an agency with a similar mission. Every end brings new beginnings, though, and we look forward to partnering with you again next year, as Springwell Meals on Wheels.
---
Grateful for Pet Therapy Support at NWH! - Lauren D
Newton-Wellesley Hospital (NWH) sincerely thanks MetroWest Subaru for their meaningful support of our new pet therapy program! Pet therapy has been shown to effectively reduce stress for patients and their families while in a healthcare environment, leading to better patient experiences and improved treatment outcomes. Thanks to MetroWest Subaru's generous gift of $20,000, NWH welcomed our new facility dog, Buddy, to the hospital in May 2022. Facility dogs are full-time employees of a hospital and receive more specialized training than typical volunteer pet therapy animals, resulting in enhanced benefits for patients and staff members – such as the dog's more targeted participation in therapies or treatment. We are proud to be the first hospital in the Mass General Brigham system to hire a facility dog and we look forward to Buddy becoming a special and important part of the NWH community.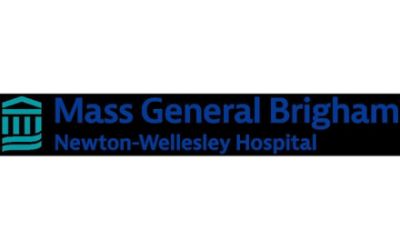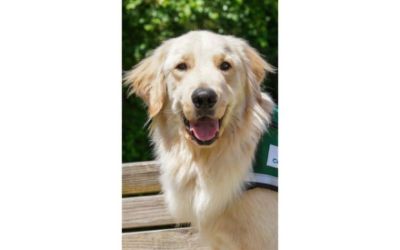 ---
Thanks for making time to help Meals on Wheels - Allison P
BayPath Elder Services' Meals on Wheels program would like to thank General Manager, VJ Donnelly, who is in his fourth year as a weekly meal delivery volunteer. VJ began delivering meals after BayPath partnered with MetroWest Subaru for the annual Share the Love Event fundraiser which runs from November to January each year. As he learned more about the program, he decided that he wanted to help us out year-round and went through training to become a volunteer. Periodically, he has brought other MetroWest Subaru staff to help him on the route and learn about the program they support during Share the Love each year. Like all our volunteers, VJ provides more than a meal: each meal delivery is a wellbeing check and a social contact for the seniors on his route. He has been steadfast in this commitment throughout the COVID pandemic, and we really appreciate it. Here's to another four years, VJ!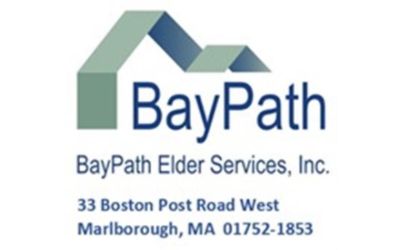 ---
Metrowest Subaru's support has been fantastic. - Eric A
Hale is over half way to raising $30K to get more kids on mountain bikes across Greater Boston. With Subaru's support, we have more than doubled our fleet of bikes and helped our partners at Greater Egleston High School in Boston establish their own weekly mountain biking program. In addition, we are now conducting regular mountain bike classes with our Intrepid Academy students. The high school students come from Margarita Muniz Academy in Boston to experience school at Hale and they love their biking opportunities. Some are using the opportunity to learn how to ride a bike for the first time. Our spring mountain bike clubs have begun and we are planning improvements to our skills park. Metrowest Subaru's $3000.00 contribution served as a catalyst to motivate other donors and we are very grateful for the partnership.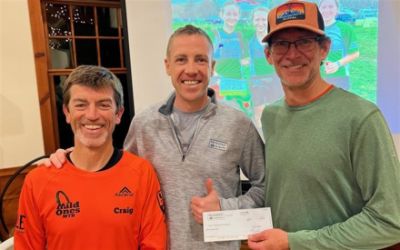 ---
BayPath Elder Services' Meals on Wheels - Allison P
Our Meals on Wheels program would like to thank MetroWest Subaru for a 4th year of partnership during the year end Share the Love Event fundraiser. During Share the Love in 2020, BayPath Meals on Wheels received $6200 that funded our emergency meal distribution before the winter storm season. Each emergency pack holds 7 meals for our consumers to use if Meals on Wheels has to cancel delivery in a storm. The emergency packs provide peace of mind for the seniors who depend on our meals. Over the past four years of Share the Love fundraisers, MetroWest Subaru's support has helped BayPath's Meals on Wheels program to raise $20,644 to support the nutrition needs of homebound seniors in MetroWest. General Manager, VJ Donnelly, and the sales staff have been immensely supportive, welcoming an outreach table at the dealership, hosting a food pantry drive, providing speakers to promote Share the Love, and posing for pictures. They are generous and enthusiastic in their support, and we are so grateful to have them as our partner dealership each year!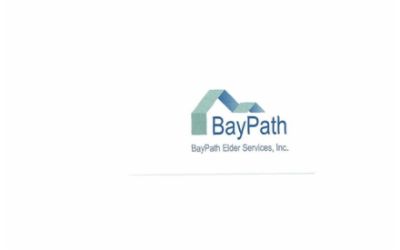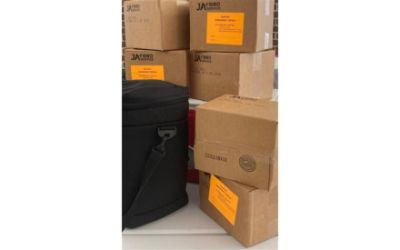 ---
Thank you VJ and MetroWest Subaru! - Betsy A
Thank you so much for making a difference to dogs in need with your very generous donation of $3,100.00 on October 4, 2021, as a Paws in the Park sponsor. Your donation will help us immensely with special needs dogs that have extra medical expenses. One such dog is Eileen, a spunky 4-month-old Yorkie mix who came to us missing part of her foot as a result of being attacked by another dog. She needed to be evaluated for a possible prosthesis to protect the remaining part of her foot. Eileen has now been adopted by a wonderful family and is running all over the place in her new prosthesis with her new fur friends. Your donation is so much appreciated! Thank you again for supporting Save A Dog's mission to rescue and re-home abandoned dogs.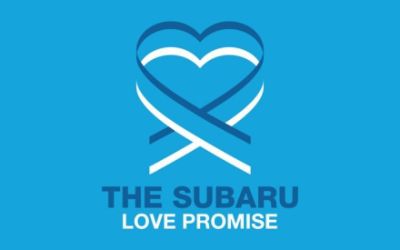 ---
Golf Tournament Boost for Project Just Because - Barb C
The Tee Up for Project Just Because Golf Tournament was held this week at Hopkinton Country Club. We had to cancel last year's golf due to covid, so this was an important fundraiser for PJB. We reached out to VJ Donnelly to see whether he could offer us a leased car for a hole in one as he had done last year, and his response was enthusiastic and prompt! We immediately started promoting this wonderful addition to the tournament, and it helped us fill our roster for our fundraiser. VJ was great in providing the information needed for our social media and brochure and arranged to have the car there early in the morning. The golfers were very enthusiastic and loved the challenge of getting a hole in one. There's no question that the addition of a car to our golf day raised the bar! We were able to raise over $44,000 for PJB, much needed for the food pantry in this difficult year. Thank you so much VJ and Metrowest Subaru for making a difference. We hope we can do this again next year!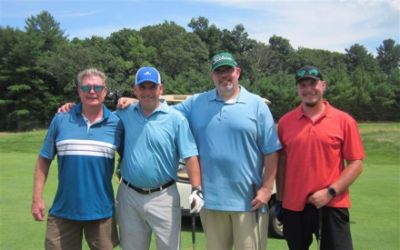 ---
MetroWest Subaru helps dogs in need! - B A - Betsy A
Thank you so much for making a difference to homeless dogs with your very generous donation of $3,100.00 on April 12, 2021, through your Subaru Loves Pets program. In April Save A Dog rescued a beautiful 3-year-old Pomeranian named Thor who had an untreated broken leg. It looked like Thor would need surgery to correct the situation. The orthopedic vet decided to try putting a cast on the leg to see if it would heal without surgery. We would know in a few weeks. Despite Thor's successful attempts at removing the cast, the leg was miraculously healing! We are so happy that Thor did not need surgery. He has now been adopted into a wonderful, loving home where he is continuing his recovery. We are very grateful to MetroWest Subaru's dedication and generosity to animals that is helping Thor and other dogs with special needs.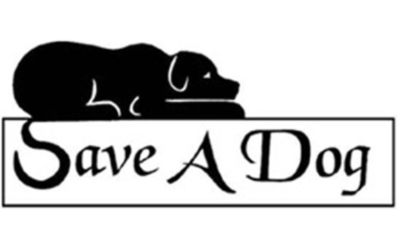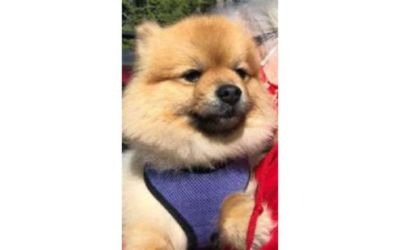 ---
German Shepherd Rescue of New England - Deborah S
December 7, 2020 I am a volunteer for German Shepherd Rescue of New England, and recently contacted VJ Donnelly at MetroWest Subaru in Framingham, MA asking for a donation for an event that we were hosting the first weekend in December to benefit our rescue dogs. Without hesitation in the fulling of the "Share the Love Promise" of Subaru of America, Mr. Donnelly and MetroWest Subaru of Framingham stepped up immediately and generously donated to our upcoming December fundraiser to help our rescue dogs. On behalf of myself and the GSRNE Family we would like to thank you for your friendship and support. Without the generosity of companies like yours we would not be able to do what we do. As long as there are homeless German Shepherd dogs in New England we will be there to help them. On behalf of myself and the GSRNE FAMILY we would like to wish all of you a healthy and Happy Holiday Season! Best, Deborah Saperia, German Shepherd Rescue of New England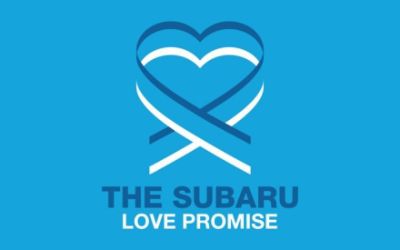 ---
A special act of kindness - Barbara G
A special act of kindness.... Back in the early part of the pandemic my car was due for service at Metrowest Subaru. Not only did VJ Donnelly pick up my car but he asked if there was anything, I needed from the local grocery store. At first, I said "no" but thank you (thinking not his job)!!!! Persistent, he emailed me while returning my car to me: "Are you sure you don't need anything?" I succumbed and asked for a few essential things. I will never forget his special act of kindness!!!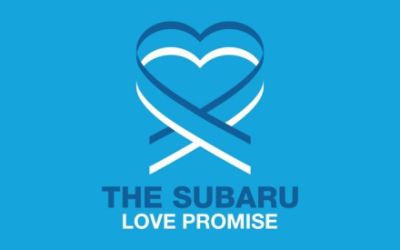 ---