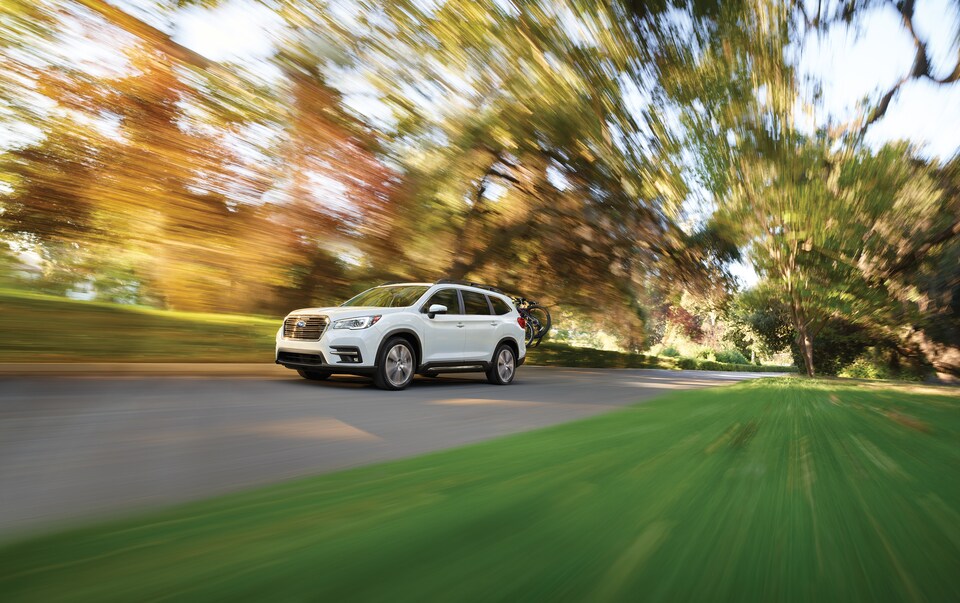 When it comes to finding the right pre-owned vehicle, it's no surprise that the Subaru lineup remains a popular option for drivers from Brookline, Boston, and beyond. Not only will you find a less expensive vehicle, but you'll also enjoy the quality and features that each Subaru model is known for.
Why drivers from Natick Buy Used Subaru Models
Drivers from all over Belmont stop in to see us for a pre-owned Subaru because of our friendly and professional service. Our wide selection of used Subaru models has something for almost every budget and driving style. Subaru vehicles are known for their durability, so it's no surprise to see so many still driving on the road years down the line. 97-percent of Subaru models sold in the past ten years are still on the road. They also tend to hold their value well compared to some of their competitors.
The best reason buyers from the Norwood area choose pre-owned Subaru models is because of the quality of the used Subaru models in our inventory. Whether you're looking for a used sedan, crossover, SUV, or hatchback, we work hard to provide you with some of the best options around.
New or Used Subaru Outback?
New or used, the Subaru Outback is a popular SUV in our lineup with the features you need for your next adventure. When you purchase a used Outback, you can save money compared to purchasing the Outback new. New vehicles typically depreciate their value the most within the first few years. Another way that you can save is in sales taxes. A used Outback is taxed less on older models compared to a brand new one. Depending on the age and mileage of the Outback, you may even get a portion of the factory warranty.
A new Subaru Outback will give you access to the latest technology and safety features. One example is that newer models of the Outback have up to eight airbags, while some older models are only equipped with six. Technology is always being developed and changed on newer models, so when purchasing a used one, you should choose the newest one that you can afford. Each new Subaru Outback is also equipped with comprehensive and powertrain warranties that you may not get on a used Outback.
With a used Outback, you need to keep a close eye on the maintenance. While a brand new Outback has new tires and batteries, they need to be replaced over time. While we offer quality used Subaru Outback models, these will still need to have service done sooner than a new one.
For drivers who want to drive a new Outback every few years, leasing is available to new vehicles. Depending on your credit, you can get great financing for both new and used Subaru Outback models. Once you find the Outback model you want, we can go over the options with you. For used Subaru models like the Outback, we work with a network of lenders, credit unions, and other financial institutions to help you get a great deal.
Visit MetroWest Subaru To Learn More About Our Used Subaru Inventory
Drivers from Natick come to check out our inventory of pre-owned Subaru vehicles because of our friendly and professional service. You'll find a wide selection of pre-owned models like the Impreza and Outback with features to match different lifestyles and budgets.
We invite you to contact us for more information on the Subaru Outback and other pre-owned Subaru models in our inventory. You can check out our current selection and work with our finance team to find a solution that best meets your and your family's needs. You can also schedule a test drive to see them for yourself.